The Adarna added to M7 Artist + William to Perform at Chris Cornell Statue Unveiling
The Adarna Added to the M7 Agency Lineup
This is quite a great thing for the band. There's a number of very talented fellow acts on the roster we've worked with in the past like Smile Empty Soul, Cage 9, Everybody Panic, Shallow Side, and Windowpane. So it's a real honor to be part of that. We'll be really looking to maximize using the agency in early 2019. So while we're making epic plans, let us know where we need to hit on our next tour!
The Adarna Added to the M7 Agency Lineup
This is quite a great thing for the band. There's a number of very talented fellow acts on the roster we've worked with in the past like Smile Empty Soul, Cage 9, Everybody Panic, Shallow Side, and Windowpane. So it's a real honor to be part of that. We'll be really looking to maximize using the agency in early 2019. So while we're making epic plans, let us know where we need to hit on our next tour!
SAT OCT 6, 2018 - William to Perform at Chris Cornell Statue Unveiling in Seattle
William will be joined by the lead guitarist for Furniture Girls, Jason Lightfoot for the event. If you're a Chris Cornell fan or a musician inspired by him, join us the night before his statue unveiling to hear rock bands performing Cornell covers & originals inspired by him. Carry On is a private show for fans of Chris Cornell to share and hear current musicians who will 'Carry On' our beloved artist's sound and soul. *Admittance Includes: Live Music, Open Bar, Appetizers and Swag Bag! *Swag Bag will include event t-shirt so please email thehtband@gmail.com with shirt size preferred after purchasing your ticket (include 'Event T-Shirt' in subject line of your email & in the body the size next to each ticket holders name : ) *All ages show, 21+ MUST have valid photo ID to be served alcohol. *Tickets are $40 online, at the Door will be $50, no discounts for late admittance or for underage/non drinkers even on advanced ticket purchase. Doors Open at 8pm, please arrive 15 minutes prior to show beginning.
Slapped & Kissed by UK Magazine +"Firefight" to Appear in New Video Game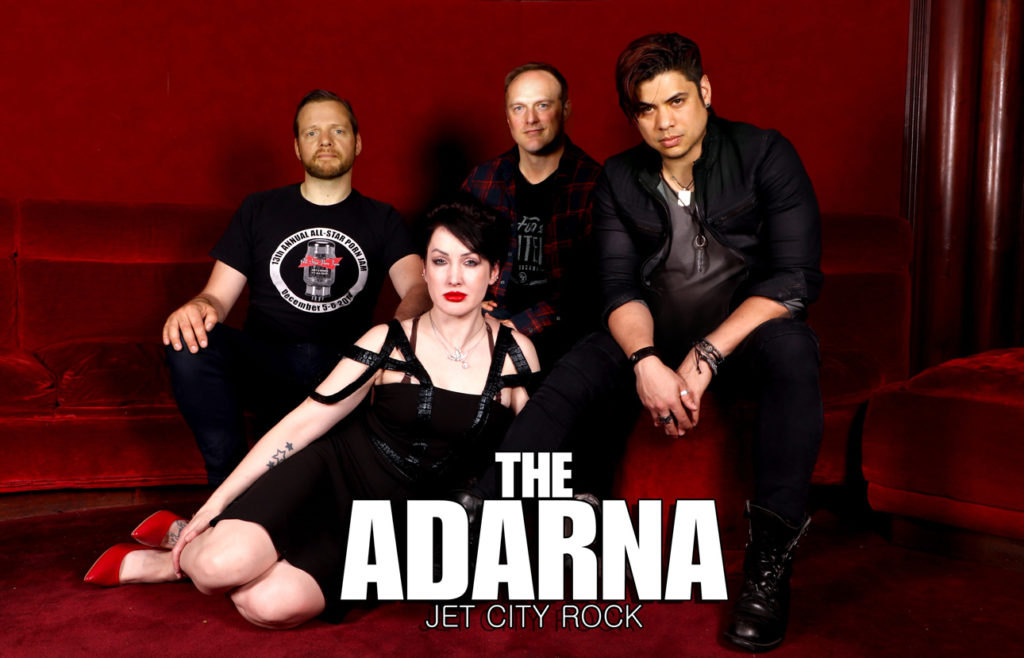 Here we are at the end of 9th Tour - Resonance Tour... it's always bitter sweet when we return home from tour.  There were a lot of great memories from the Resonance Tour from sharing a stage at Bratfest with Winger, a great CD Release show, camping out on beach in Boston, another great eventful year at Saikoucon, and a whole lotta BBQ!  The band had a blast getting to see familiar faces and make new friends.  Wendy held up like a champ and did a great job carting the band to the East Coast and back.  Touring is a hard job and often feels like an uphill battle but moments where we see our fans singing along to our songs really help validate the struggle to get there.
The whole tour was to support the release of our new album Road to Resonance, if you haven't checked it out, please do!  It helps keep us on the road 😀
Thank you for the love and support, we'll see you out there on the road!  -William, Andreka, Oliver, and Murdock
PICTURES AND VIDEO FROM TOUR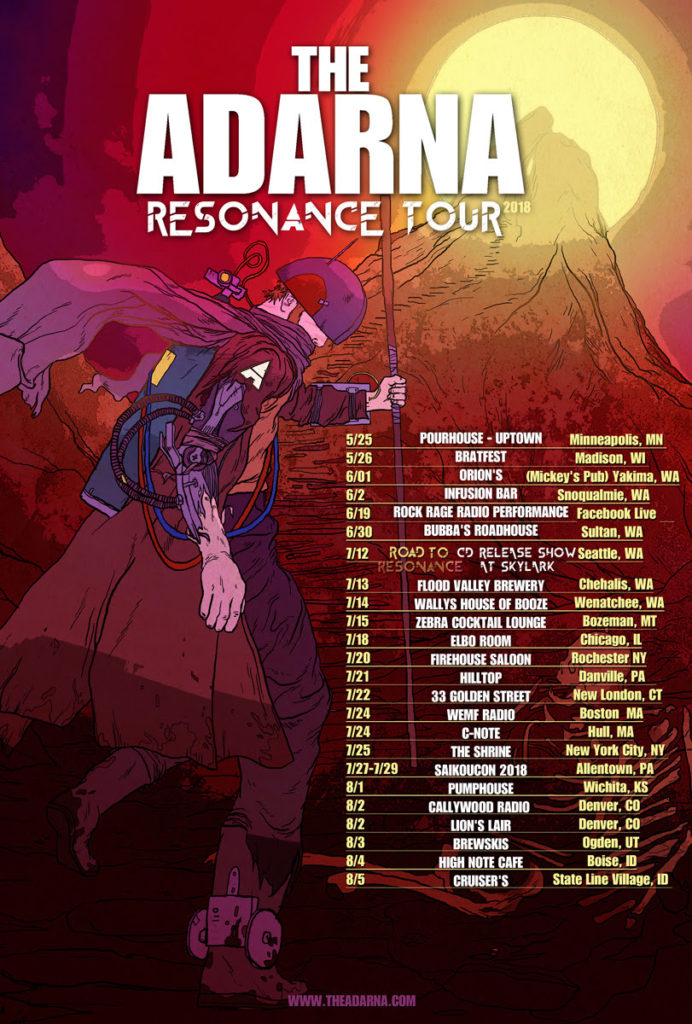 5/25 Pourhouse - Downtown Minneapolis, MN
5/26 Bratfest - Madison, WI
6/01 Orion's (Mickey's Pub) Yakima, WA
6/2  Infusion Bar - Snoqualmie, WA
6/19 Facebook Live Album Performance
6/30 Bubba's Roadhouse Sultan, WA
7/12 CD Release Show at Skylark - Seattle, WA
7/13  Flood Valley Brewery- Chehalis, WA
7/14 Wally's House of Booze, Wenatchee, WA
7/15 Zebra Cocktail Lounge, Bozeman, MT
7/18 Elbo Room - Chicago, IL
7/20 Firehouse Saloon -Rochester NY
7/21 The Hill Top - Danville, PA
7/22 33 Golden Street - New London, CT
7/24 WEMF Radio - In Studio - Boston MA
7/24 C-Note - Hull, MA
7/25 The Shrine - New York, NY
7/27-7/29 Saikoucon 2018 - Allentown, PA
8/1 Pumphouse - Wichita, KS
8/2 Lion's Lair - Denver, CO
8/3 Brewskis - Ogden, UT
8/4 High Note Cafe - Boise, ID
8/5 Cruisers - State Line Village, ID
We just want to give you some clarity on the thoughts and feeling behind one of our latest songs, "Hold Me Close to the Edge."  Check it out!
If you feel you don't have someone you can reach out to, you're not alone. This is a moment of strength for you to ask for help.
Anytime, any day, just reach out 1-800-273-8255.  Always protect yourself
You can learn more about the music here.
5 Power Players Behind Road to Resonance
As we come closer to the release of Road to Resonance (July 10, 2018) we are ecstatic to share this new album with you but we'd also like to take a moment to highlight some particularly important people that helped shape the sounds and images of our album.
Road to Resonance was a big undertaking for the band.   This is our first LP and it represents a summation of 6 years of touring, performing, and overall growth for the band.   All of the members had to really push themselves beyond their comfort zones in order to create something bigger than an individual's vision.  Afterall, isn't that way we play in a band? 🙂 In order to do this we enlisted the talents of some particularly amazing people who we feel deserve some special recognition because they also took a risk working with us.   So Adarnanots, buckle in as we talk about our Producer, Engineers,  Graphic Artist, and Videographers that made this album a reality
Live In-Studio Performance of Road to Resonance on Rock Rage Radio
The Adarna took to Facebook LIVE via Rock Rage Radio's page and performed their upcoming album Road to Resonance from start to finish!   In case you missed it, the performance is listed below.  The band initially aired to an audience on 2.8K for their first ever Facebook Live (not bad).   The band performed the songs in the order of their upcoming album from their rehearsal studio.  They took the time to talk about the influences behind different songs.  The album will release online July 10th, 2018 but the band is accepting advance orders here.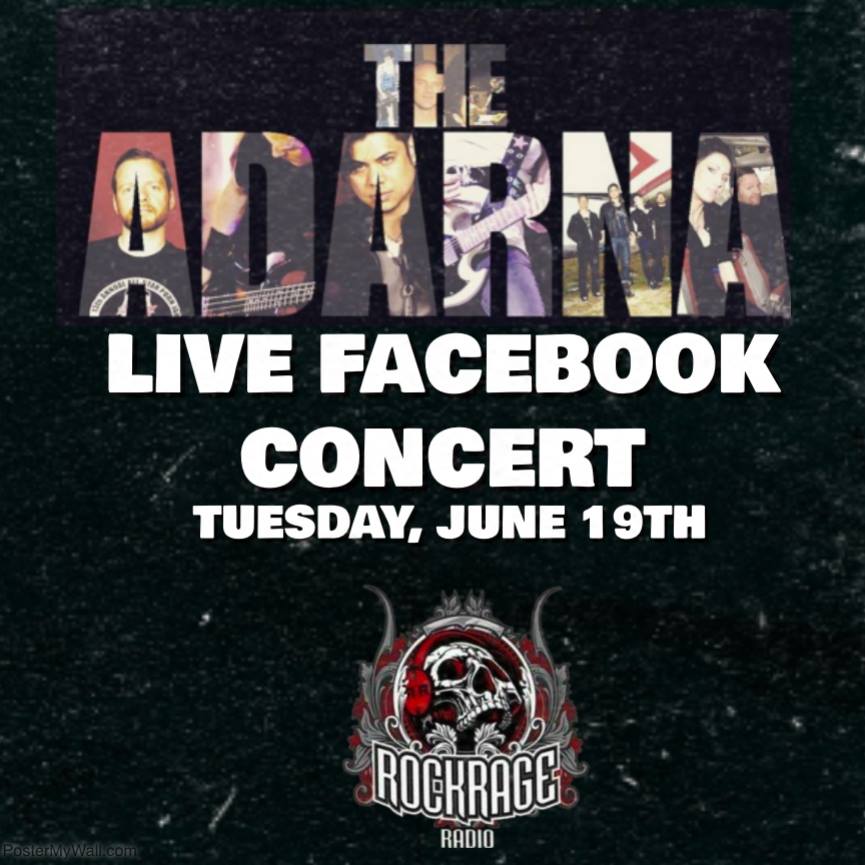 The Adarna Cameo Appearance
Hey there guys!   Wanted to share a fun thing that popped up online.  Back in 2011, The Adarna, were honored to be part of Yuji Okumoto's short film "OUT" as the credits rolled on by.  OUT is about Yuji's character being released after 15 years in prison, tries to reconnect with his estranged son and discovers he is not exactly what he expected.
Wait why does Yuji look familiar? You might recognize Yuji from Karate Kid 2 as he was whippin' some Daniel-san bootay!  But he's been doing a lot of acting since then and appearing in a lot of film's you've probably seen.
It's no secret that both Oliver & William were caught by the acting bug, but more recently William appeared as an Ozeki Henchman in Yuji's other short called "Black Thread."   The short is about a hitman who finds himself caught between his desire for revenge and damning himself to a hell of eternal suffering. #nice #brutal
So if you're interested in seeing the short, you're in luck!  You're only inches away from being able to.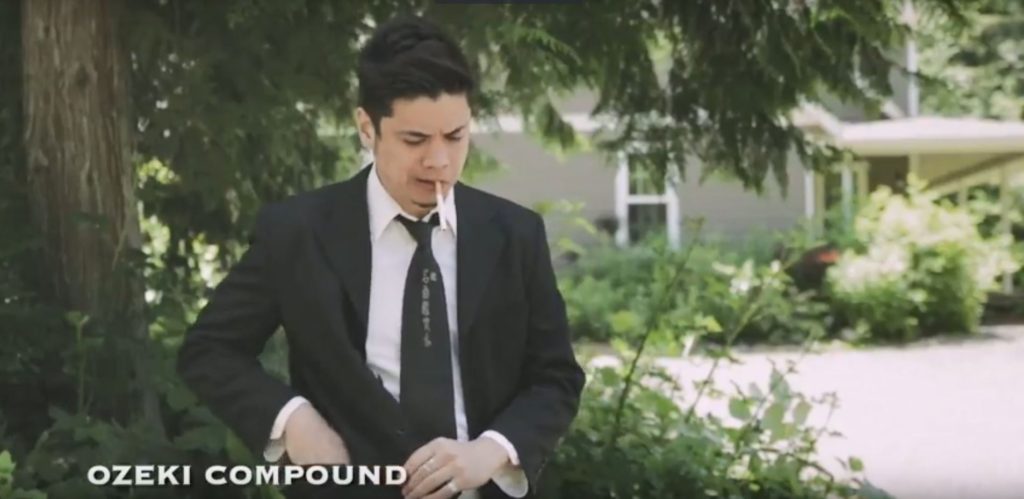 Announcing: The Resonance Tour!
BIG ANNOUNCEMENT: We are proud to announce that we are embarking on our 8th National North American Tour -- The Resonance Tour!   YAAAY!  There are a number of stops along the way for you to catch up with us and see what's been in the works!   A couple of highlights we're excited about sharing is that The Adarna will be appearing at Bratfest in Madison WI alongside acts like Winger, Stryper, Bobaflex, Voodoo Fix, and the Gin Blossoms.    We'll also be returning back to Saikoucon for our 5th year and we couldn't be happier!
So what's been going on?  Well, over the last year we've been making big strides really pushing our sound, testing songs on unsuspecting audiences, and really stretching our comfort levels with the making of our first LP!   The name of the album is called  Road to Resonance and if you're seeing us after July 10th, you'll be able to pick up your very own copy!   Otherwise be sure to pre-order your copy here.  However  there's a great chance for you to preview our upcoming album  as we perform it live on Facebook Live  June 19, 2018 @ 7PM PST.   So be sure to mark your calendars and stay tuned for this new album!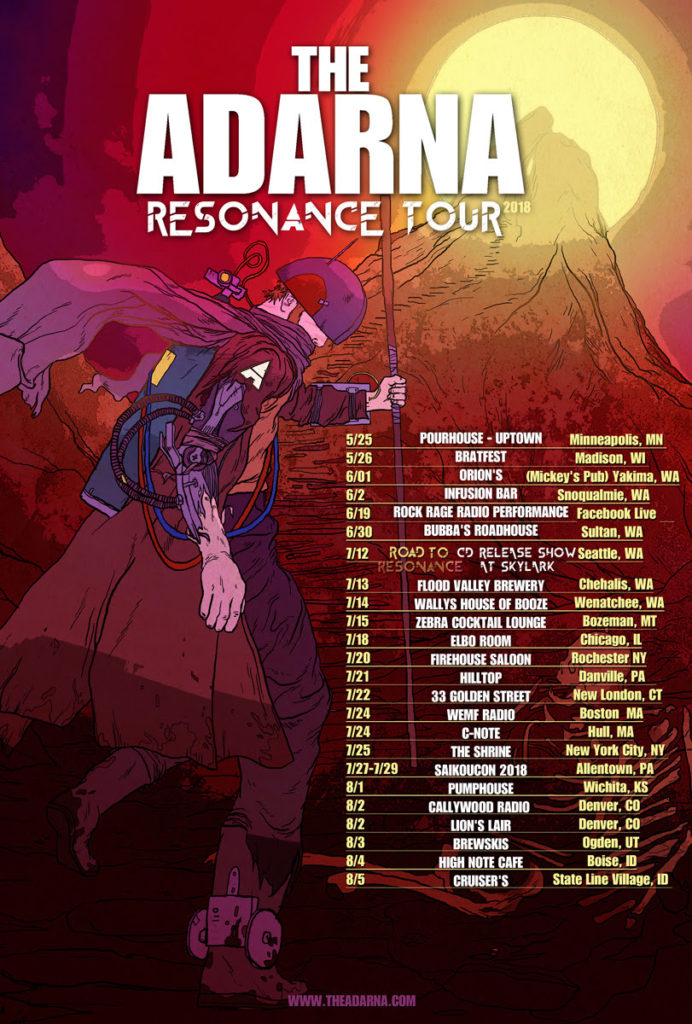 The Filming of "Gift of the Gab" Music Video
What an intense shoot!   The Adarna teamed up for their 4th music video with the mighty Tetraknot to film Gift of the Gab off the new album "Road to Resonance."   We are very grateful to the staff at the Purple Store for allowing us to use their warehouse to film our music video!  Thank you to Stacey from The Furniture Girls for helping connect us with the staff there.  
The Adarna Appearing at Bratfest & Floodstock Festival
Hey out there Adarna-nots!
The 2018 year is already throwing it's share of hurdles but as the saying goes "anything that comes easy won't last, anything that lasts won't come easy."  With that spirit in mind we shift our minds from
the studio
and focus on touring!   We've been invited to perform at these two fantastic festivals.  Click for details and we want to see you out there on the road!  
The Adarna at Bratfest!  Madison WI
Big announcement! 
The Adarna
 has been added to the Grand Stage at
Bratfest
in Madison WI alongside Bobaflex, Aaron Lewis (Staind), Gin Blossoms, Black Stone Cherry, Saving Abel, Dead Horses, Stryper, The Voodoo Fix, Ultrea, Shallow Side and many more.
The Adarna at Floodstock Festival - Chehalis, WA
We're proud to announce, 
The Adarna
, has been added to Floodstock alongside some of our favorite Seattle tribute bands: Outshined (Soundgarden Tribute), Jar of Flies (AIC Experience), and Washed in Black (Pearl Jam Tribute)!